100% Satisfaction Guarantee
About Sunnyside Gardens
Sunnyside Gardens is a flowershop run by Mary Howard in Hopkinton, MA.
Sunnyside Gardens offers the Hopkinton, MA area superior floral arrangements and assortments. Our deep-rooted passion for flowers, along with our dedication to service, makes us the ideal choice for any occasion!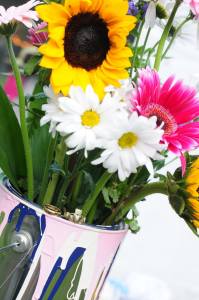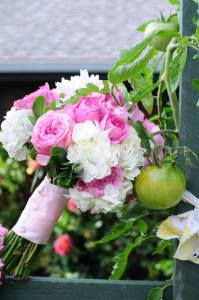 Mary Howard, Owner
Mary Howard owns and operates Sunnyside Gardens. Our prompt and reliable service has made Sunnyside Gardens the choice florist of Hopkinton. We are dedicated to ensuring complete customer satisfaction for new and returning customers alike. No matter the occasion, you can expect stellar service and devoted floral solutions from us.
Favorite Flower: Sweet Pea
Hobbies/interests: Horseback Riding
Hiking
Reading
Bob Hemmer , Deliveries
Years of Experience: 20
Favorite Flower: 
Carnation
3 Interests/Hobbies Outside of Working With Flowers: 
Sports 
Movies 
Dining Out
Our Business...
Offers Hand Delivery 

Offers Same Day Delivery

Specialty Services:
Owned and operated by Mary Howard, Sunnyside Gardens has served Hopkinton and the surrounding area for over 60 years. Mary and her talented staff of designers are passionate about providing the highest quality and freshest flowers available.
At least twice a week, Mary drives nearly 40 miles – before dawn – to the Boston Flower Exchange,
where she hand selects flowers, foliage, and plants from the best wholesalers in New England. She chooses only the freshest looking products with cost and quality in mind.
Mary and her team design completely custom floral pieces and offer delivery service to the surrounding
area, as well as wiring flowers worldwide. Many local residents come to Sunnyside for their floral
needs and events. We do it all: weddings, funerals, proms, holidays, business events, and everyday occasions.
Our goal is to meet all of your floral needs, and our motto is, "Say it With Flowers!"